Aluminum cam lock fittings (2″ Part B)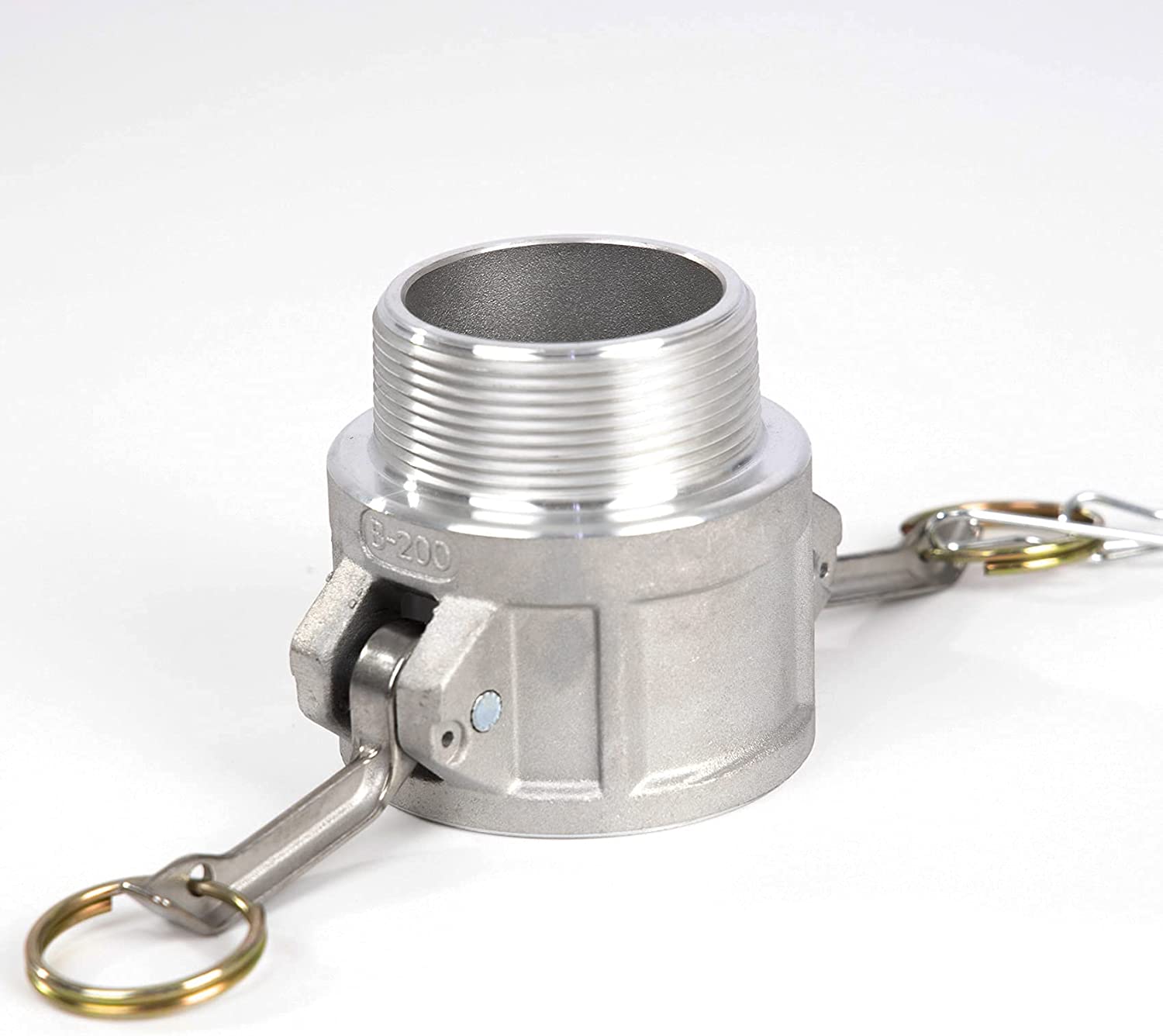 cam groove hose fitting camlock fittings , Male Adapter Female NPT/BSP Thread camlock fitting
Straight body with two openings for connecting two hoses or pipes with cam and groove fittings
One female cam coupler end for connecting to male groove adapters and one male thread for screwing with female thread.
Handle: Stainless Steel Gasket:NBR Pin:Steel plated
Material: Aluminium Alloy
Standard: A-A-59326 (superseding MIL-C-27487)
2″ Aluminum camlock fitting part B
Product Information:
Detail information:
Item Name: 2 inch Aluminum camlock coupling part B
Part No.: CAM-AL-200-B
Handle: Stainless steel
Material: Our camlock fittings are made of Aluminium
Max Pressure: 250 psi
Staindard: A-A-59326
Description:
Connection:
The female side of this coupler will connect to the male adaper camlock.
The male threaded side of this adapter will connect to a female National Pipe Tapered (NPT) .
How It Works:
To make a connection, simply put the adapter into the female coupler and with normal hand pressure, press the cam levers down.
Uncoupling is as quick and simple as coupling. Just lift the cam arms and remove the adapter.
Company Name: Fuzhou Hengsheng Hardware Co.,Ltd.   camlock fittings suppliers
Address: 195 Zhangbei Rd., Yexia Industrial Zone, Changshan Dist., Fuzhou 350001 Fujian, China
Telephone: +86 591 83467708
Fax: +86 591 88036632
Contact person: Barry Pan
Whatsapp: +86 13959139998
Email: ventas_racores@163.com
Contact us: https://www.hengsindustrial.com/contact-us/
hose camlock fittings,camlock fittings,kamlock,camlock coupling,camlock fitting,camlock coupling,camlock fitting stainless